Located 12km north of Margaret River and 265 kilometres south of Perth, is the eccentric small town of Cowaramup or as the locals call it "Cow Town". Although the town itself is small, there is no shortage of delicious local produce and scenery to explore.
A popular destination for tourists with the heart of Margaret River just 10 minutes away, there are plenty of ways to fill in your time in Cowarumup including:
Giftware and Galleries – Explore the giftshops and specialty stores showcasing a diverse range of paintings, arts, crafts, produce and handcrafted gifts and treasures.
Candy Cow – A sweet tooths haven. Taste and treat yourself to fudge, nougat, honeycomb chocolate and lollypops. Watch the candy makers, live in action, as they prepare a variety of sweet treats.
Rails to Trails Cowaramup – This trail runs approximately 13.5km from Cowaramup to Margaret River (or vise versa depending where you start). This trail can be used for walking or cycling with spots to stop for a picnic along the way.
Wineries and Cellar Doors – Sample local wines and produce while enjoying delicious cuisine at local wineries and cellar doors.
Services to this location: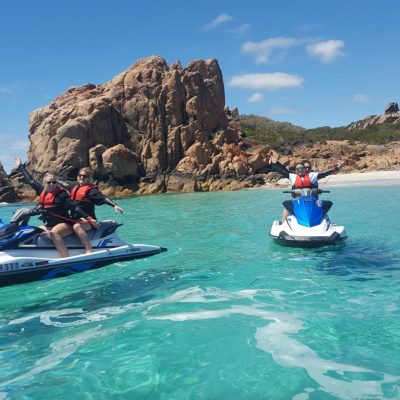 Dunsborough Jet Ski Tours
The Only Jetski Tour in the Southwest
Explore the coastline of Dunsborough on this informative and scenic guided tour.