One of the most iconic and popular towns in the South West of Western Australia is the world-renowned Margaret River. Located 270km south of Perth, it exceeds every food lovers' dreams with award-winning wineries, restaurants and breweries. Beaches and surf breaks line the nearby coast making it a popular destination for those who love sea, sand and surf.
Tourists and holiday makers to Margaret River can choose from an abundance of attractions, for all ages and interests including:
Hamelin Bay – Enjoy the stunning, calm waters of this bay which is well known to be brimming with stingrays. Snorkel or swim around the bay or pack the reel and rod and fish off the beach.
Galleries – Immerse yourself in the history of artists in the region at various studios, galleries and museums. With many located amongst stunning scenery enjoy admiring various types of art plus watercolour paintings, candles and ceramics.
Margaret River Chocolate Factory – Taste and treat yourself to a range of award-winning gourmet chocolate products including truffles, sea salted caramel, rocky road, honeycomb and fruit and nut.
Wineries and Vineyards – Visit a diverse range of wineries and cellar doors in the region for a delicious and decadent feast of local produce and palette pleasing tastings of local wines.
Craft Beer Breweries – Enjoy an interesting range of beers and ciders at different breweries in the area. Tease the taste buds with tastings of varying and eccentric flavours.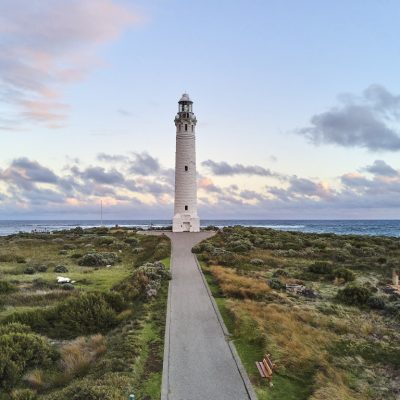 Cape Leeuwin Lighthouse
As the tallest lighthouse on mainland Australia, Cape Leeuwin Lighthouse is a must-see attraction. This historic lighthouse is situated at the most south-westerly point of Australia, at the tip of a spectacular peninsula – where the Southern and Indian Oceans meet.
Boranup Forest Maze
Come and try our Mindful Maze Meditation
Come along Caves Road, through some of the finest tall forest and farmland in the South West, and discover the Boranup Forest Maze, nestled on the edge of the Boranup Forest.
Stretch your legs and experience the forest trail atmosphere of the maze which is grown from native and exotic shrubs. Flowering in Spring you can collect seed for your own garden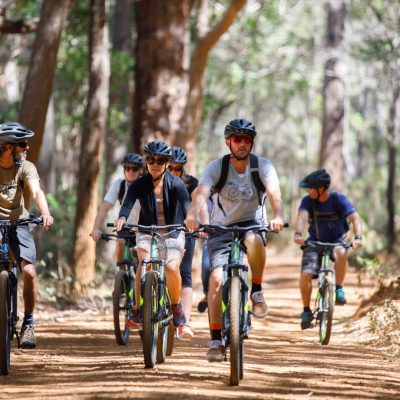 Dirty Detours Mountain Bike Adventures/ Sip and Cycle Winery Tour
Dirty Detours is a small friendly mountain bike touring company, local to Margaret River. Being avid travelers and insatiable riders ourselves, we take having fun very seriously, and showing you a good time is our profession. Boranup Forest is definitely best experienced by mountain bike! Its the jewel of the South West's soaring Karri forests and is remarkable and unique.
Discover local wineries by bike with our Sip n' Cycle Winery Tour. Most of our tours are to work the wine off, but this is to top it up!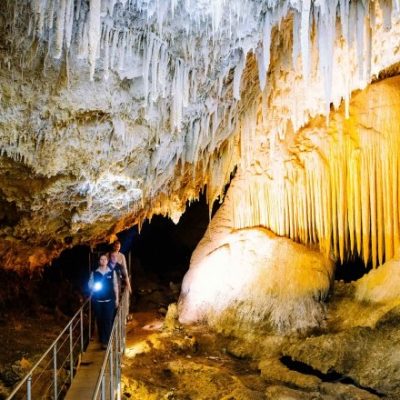 Jewel Caves
Jewel Cave is the biggest show cave in Western Australia, with three massive chambers of incredible beauty. This crystal-encrusted cave is the most recently opened of all the show caves in the Margaret River region.
Jewel Cave is an extremely well decorated cave, containing many beautiful examples of delicate helectites, cave coral, pendulites, a very large stalagmite called 'The Karri Forest', and beautiful examples of flowstone such as 'The Frozen Waterfall' and 'the Organ-pipes'.
Fossilised remains of several Tasmanian Tigers or 'Thylacines' have been discovered within Jewel Cave's chambers, safely preserved more than 3000 years after the unusual marsupial became extinct on mainland Australia. There is a skeleton of a thylacine on display in the Jewel Cave centre.
A short walk trail meanders through the forest above the cave, passing the interesting 'original entrance' to the cave. Lunch or light refreshments are available at the Jewel Cave Cafe, complimented by views of the surrounding karri forest.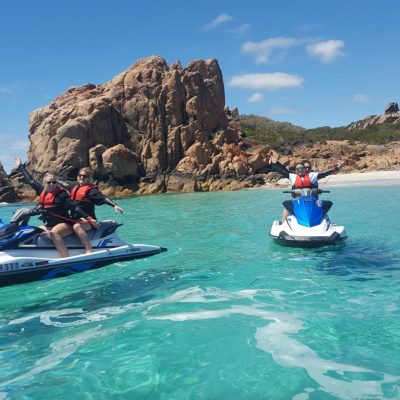 Dunsborough Jet Ski Tours
The Only Jetski Tour in the Southwest
Explore the coastline of Dunsborough on this informative and scenic guided tour.