Services to this location: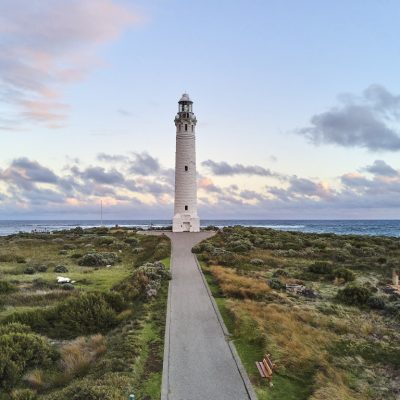 Cape Leeuwin Lighthouse
As the tallest lighthouse on mainland Australia, Cape Leeuwin Lighthouse is a must-see attraction. This historic lighthouse is situated at the most south-westerly point of Australia, at the tip of a spectacular peninsula – where the Southern and Indian Oceans meet.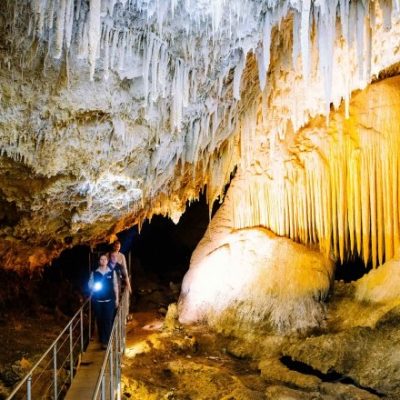 Jewel Caves
Jewel Cave is the biggest show cave in Western Australia, with three massive chambers of incredible beauty. This crystal-encrusted cave is the most recently opened of all the show caves in the Margaret River region.
Jewel Cave is an extremely well decorated cave, containing many beautiful examples of delicate helectites, cave coral, pendulites, a very large stalagmite called 'The Karri Forest', and beautiful examples of flowstone such as 'The Frozen Waterfall' and 'the Organ-pipes'.
Fossilised remains of several Tasmanian Tigers or 'Thylacines' have been discovered within Jewel Cave's chambers, safely preserved more than 3000 years after the unusual marsupial became extinct on mainland Australia. There is a skeleton of a thylacine on display in the Jewel Cave centre.
A short walk trail meanders through the forest above the cave, passing the interesting 'original entrance' to the cave. Lunch or light refreshments are available at the Jewel Cave Cafe, complimented by views of the surrounding karri forest.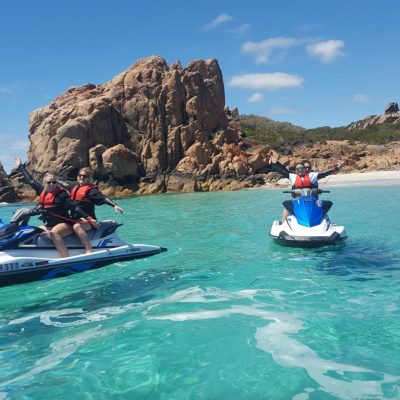 Dunsborough Jet Ski Tours
The Only Jetski Tour in the Southwest
Explore the coastline of Dunsborough on this informative and scenic guided tour.