At the gateway to the Margaret River wine region and 220km south of Perth, breathtaking Busselton awaits. Located on the southwest tip of Western Australia, Busselton is one of the South West's favourite tourism towns thanks to its beautiful beaches, the longest piled jetty made of timber in the Southern Hemisphere and a hub of cafes and restaurants.
Bursting with attractions for all ages and enthusiasts to explore, Busselton is home to:
Busselton Jetty and Underwater Observatory – Catch the train to the end of the 1.7km famous Busselton jetty to discover the Underwater Observatory. View the 300 plus marine species, that live beneath the jetty, from the viewing windows at various levels.
Geographe Bay – Enjoy the calm, tranquil waters of this beautiful shoreline. Whether a leisurely stroll, a swim or building sandcastles, the ideal place for a family day by the sea.
Art Geo Cultural Complex – The cultural precent of Busselton, ArtGeo features an art gallery, studios, workshop, historic courthouse, theatre and life-size bronze sculptures.
St Mary's Anglican Church – Discover the beauty and history of the oldest stone church in the state which is still used as a place of worship today.
Whale Watching – When the season is right, take to the waters for an exciting day onboard a charter to get up close with whales and other sea life creatures in the oceans of the South West.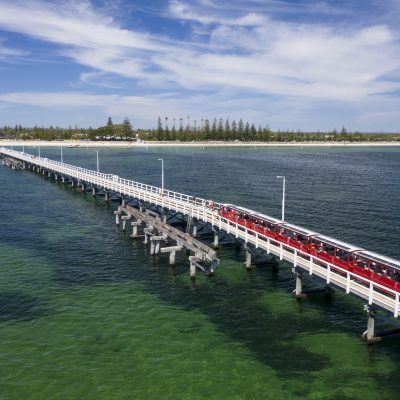 Busselton Jetty
Busselton Jetty is a must see!
At 1.8 kilometres long, it the longest tourist jetty in the southern hemisphere and second longest in the world.
Stroll or take a ride on the solar-powered Jetty Train over the Indian Ocean to the Underwater Observatory, one of only six in the world!
Experienced guides lead you through the natural wonders that lie beneath the Jetty where the piles create Australia's greatest artificial reef, host to an awe-inspiring "forest" of vividly-coloured tropical and sub-tropical corals, sponges, fish and invertebrates. Descend 8 metres beneath the water's surface to view more than 300 individual marine species in their natural habitat through 11 viewing windows at various levels in the observation chamber.
Explore the free Museum to learn about the colourful 154 year history of the Jetty through interactive displays.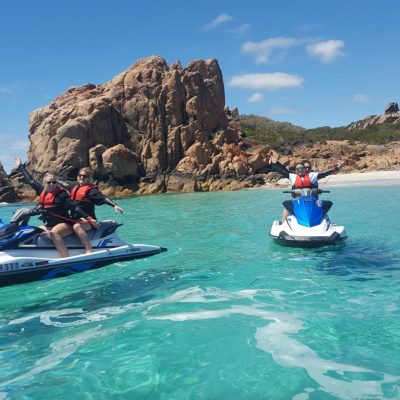 Dunsborough Jet Ski Tours
The Only Jetski Tour in the Southwest
Explore the coastline of Dunsborough on this informative and scenic guided tour.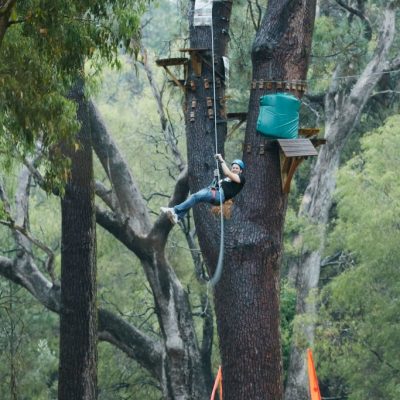 Forest Adventures South West
Forest Adventures is a high rope adventure course park located in the beautiful Tuart forest 10 kilometres north of Busselton. With 77 activities spread over 6 courses of varying height and difficulty, people of all ages and abilities can enjoy a fun, safe and rewarding experience.
Forest Adventures South West offers adrenaline-filled fun on high ropes courses and flying foxes, set high among the majestic trees of the legendary Ludlow Tuart Forest in the beautiful South West of Western Australia.